Youth FLEX Football - Fall 2019 Football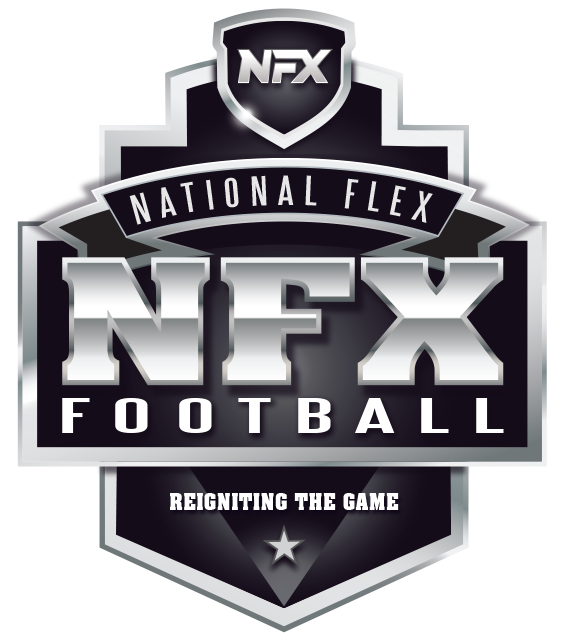 Northern Nevada Sports & Recreation x National FLEX Football bring you Youth FLEX Football - Fall 2019
Youth FLEX Football - Fall 2019
Youth FLEX Football - Fall 2019 is the newest and coolest youth co-ed football program for kids that usually play tackle in the fall or kids that would like to move from flag football into tackle football in the future. FLEX Football allows limited and safe hand contact with the proper form to progress as a dedicated football player in this NON TACKLE program. Safe introduction to football that allows for room to grow.
Players provided by use soft-shell helmets and shoulder-pads provided by ROCKSOLID at great value and shipped directly to your house. The set of durable equipment can be rented for $35 for the season, or purchased for $110.
For: 5th Grade - Middle School. FLEX Football is a great program for kids that intend on transitioning into tackle or have already played tackle football. We still offer and recommend our NFL Flag Football program if the participant is new or wants to play in more of a recreational setting.
When: 1st practices start October 4th. Last day of games is Dec 15th. Practices will be on Fridays evenings and games be on Sundays.
PRACTICE STARTS: Oct 4th, 2019
Cost $125 + Rental or purchase of ROCKSOLIDTMFLEX Football equipment. $110 purchase price or $35 rental for the season. Equipment shipped directly to your door from ROCKSOLID. Price increases +$10 for registrations taken after September 20th.
Volunteer coaches accepted and very much appreciated. If you would like to coach in this league as a head coach or an assistant coach you must register as a coach in this program. Team management made easy on your MyNNSR Dashboard. Background checks mandatory for all volunteers every two years of their service. For any question contact David Blaco at dblaco@nnsr.org.
Use the form below to filter by sport, season, day(s) and/or location; or scroll to view all programs.
---