Youth Flag Football - Spring 2022 Flag Football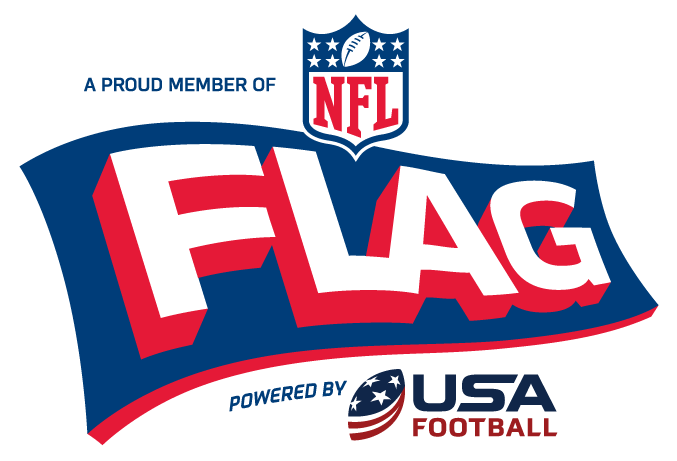 NNSR Youth Flag Football is an NFL Flag affiliated league played in Sparks, South Reno, Northwest Reno, and North Valleys. The program is for children grades kindergarten through middle school, and teams are divided into age divisions. All divisions in our flag football program are co-ed.
Our youth flag football program is designed to develop and enhance players fundamental skills of passing, catching and defensive abilities in a safe and fun environment. Skills and game strategy are instructed by our volunteer coaches while emphasizing team-work and sportsmanship. League policy is that everyone is equally engaged in games and practices. Everybody plays the same amount of time and has an equally important role on the team. Are you ready for some football?

For: Grades Kindergarten through Middle School

Divisions:
Kindergarten & 1st Grade CO-ED
2nd & 3rd Grade CO-ED
3rd & 4th Grade CO-ED
5th & 6th Grade CO-ED
Middle School CO-ED

When: Games and practices will be held two days a week Monday-Friday after 5:30pm for 50 minutes, no weekend games or practices. Spring Youth Flag Football starts 3/28 and will end 6/3. League end date is subject to change due to unforeseen cancellations, such as adverse weather conditions or facility issues.

Where: Sparks, North West Reno, South Reno, and North Valleys (if registration allows, so tell your friends :).

Cost: $115 for registrations completed (including payment) by 3/7. Registrations completed on or after 3/7 + $10. Cost includes NFL jersey, participation award, and Memory Mate photo.Please be sure to double check your jersey size. Jersey exchanges due to ordering the incorrect size(s) will result in a $10 fee per exchange.

For questions, please contact Brian Sundeen at bsundeen@nnsr.org.
Volunteer coaches needed! If interested, please complete the coach's registration (division in this program).
Use the form below to filter by sport, season, day(s) and/or location; or scroll to view all programs.
---
Free Agent Fees

Regular

$125.00

Free Agent Fees

Regular

$125.00

Free Agent Fees

Regular

$125.00

Free Agent Fees

Regular

$125.00

Free Agent Fees

Regular

$125.00